Our Mission
We Work to Understand Your
Kids Needs
Our mission at Harvest Cherubs Montessori is to follow the teachings and principles of Maria Montessori through well-prepared environments that meet the needs and challenges of all children in the best preschool in bangalore.
We commit to instilling in the child a natural and ongoing curiosity toward the world around them and creating a genuine love for learning that will stay with the child throughout life. We strive to promote social graciousness and caring for each other and the world around them. To meet the needs of each child's spirit, we allow them the freedom to explore, make mistakes, question and grow at a pace comfortable to the child.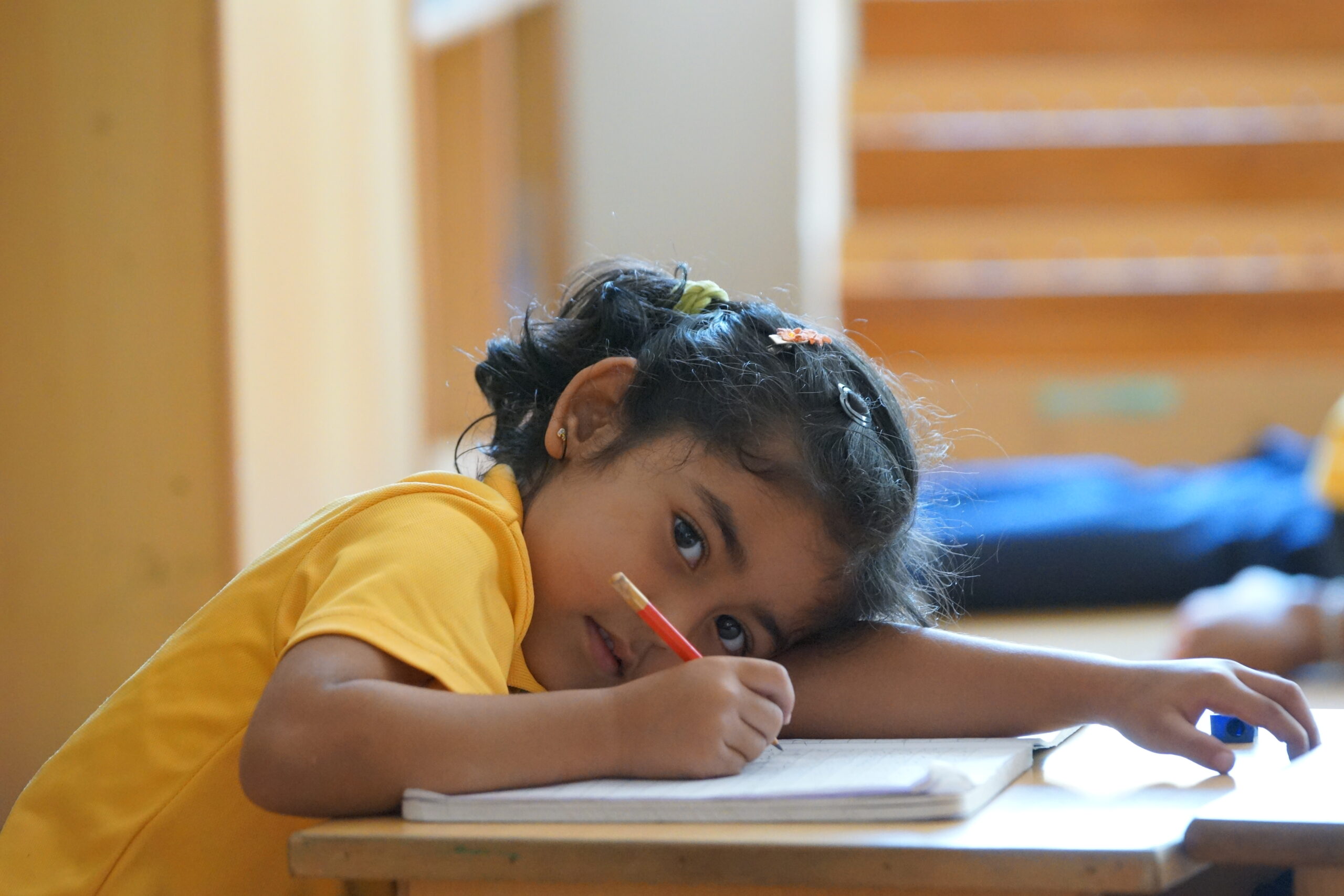 Best Preschool in Bangalore
Prepare your child for an Education that goes beyond classroom walls
Feel The Difference
What gives our schools the quality you feel the moment you enter are the "pillars" of belief that support them. These are six core beliefs on which everything is at our schools as the best preschool in bangalore.
Experiential Learning

We help children connect with their surroundings in new ways, so they discover what is meaningful to them in the moment and in the future.

Community

A child's educational success in large part depends on families, educators, peers and relevant members of the community.

Collaboration

Sharing new experiences and solving problems with others leads to a greater sense of connectedness – as well as meaningful learning experiences.

Proven Models

Several important learning models have been developed by educators around the world. The human connection must be a key component of learning.
Professional and graduated
Our Staff are Guided by the
Principles of

Cherubs
The staff of any preschool program is the foundation of the school. We are proud of our staff and their dedication to the Montessori philosophy and the field of early childhood education. In addition to their college education, all our teachers at Harvest Cherubs Montessori are certified Montessori teachers. Through continued education and in-service training, our staff stays abreast of current developments in the field and brings these fresh and innovative ideas to the classroom to make us as the best preschool in bangalore. Harvest Cherubs Montessori maintains a low student to staff ratio.

We love to hear from our parents!
Both my kids went to Cherubs Montessori and My kids were always eager to go to school and excited about doing something new every day. Kind of attention that all teachers, including the Principal Mrs. Vijaya, give to each and every kid in class should be applauded. They are very friendly and courteous. I also have enjoyed doing activities with my kids on Parents day/Father's day in their school. Overall I am very happy that my kids went to the best preschool in bangalore - Cherubs Montessori.
Good foundation is very important  at the early years and fun  learning under a great atmosphere is important with good teachers , staff and facilities. The best preschool in bangalore is Cherubs HSR, was the ideal place were all the three criteria was met for a  for a kid with homely  atmosphere. My kid was happy to go to school everyday.
Getting our child enrolled in a good Indian school was our biggest concern at time we were looking forward for good School in Sarjapura. After a lot of research, we decided to get our child enrolled to the best preschool in bangalore - Harvest Cherubs Montessori School. We are truly excited to mention that this school is a great choice for our child. We are happy to see the change and the way she has got adjusted to the new environment so quickly and easily.
Your email address will not be published. Required fields are marked *
[]
keyboard_arrow_leftPrevious
Nextkeyboard_arrow_right